FJHS General Supply List for 2021-22 School Year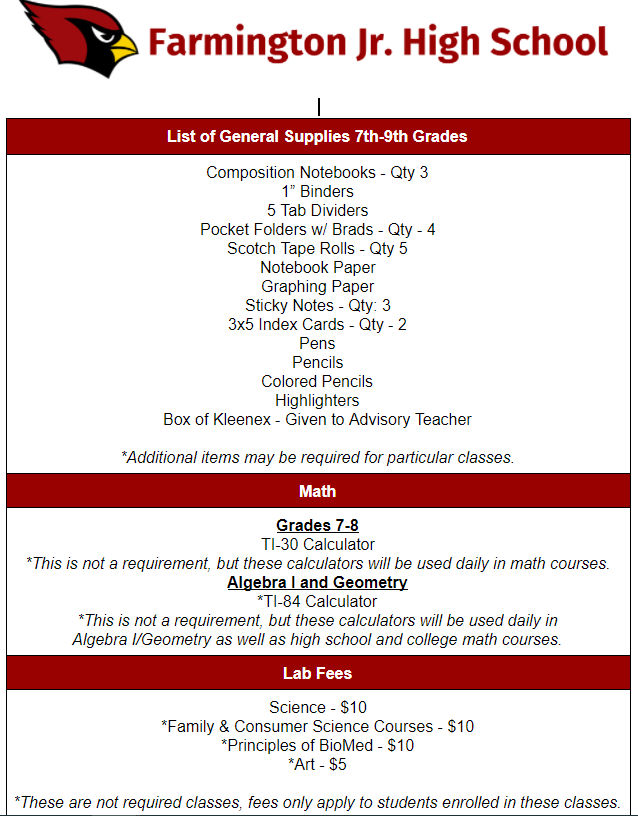 Student schedules will be available at FJHS Open House on August 10(7th), 11(8th) and 12(9th). All families must complete the online paperwork before schedules will be released.Please contact the front office if you need assistance. #cardstudentsareworthit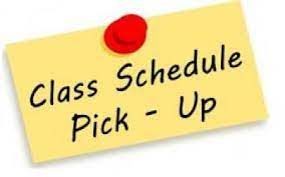 We would like to welcome home Mrs. Cassy Story! She will be the new assistant principal at Farmington Junior High! It is great to have you and your family back in #CardinalNation! #Cardstudentsareworthit

Farmington golfers Rhett South and Clayton Antwine getting some tips from professional golfer Max McGreevy at the Highland Springs Golf Club in Springfield, MO! #CardinalNation #Cardstudentsareworthit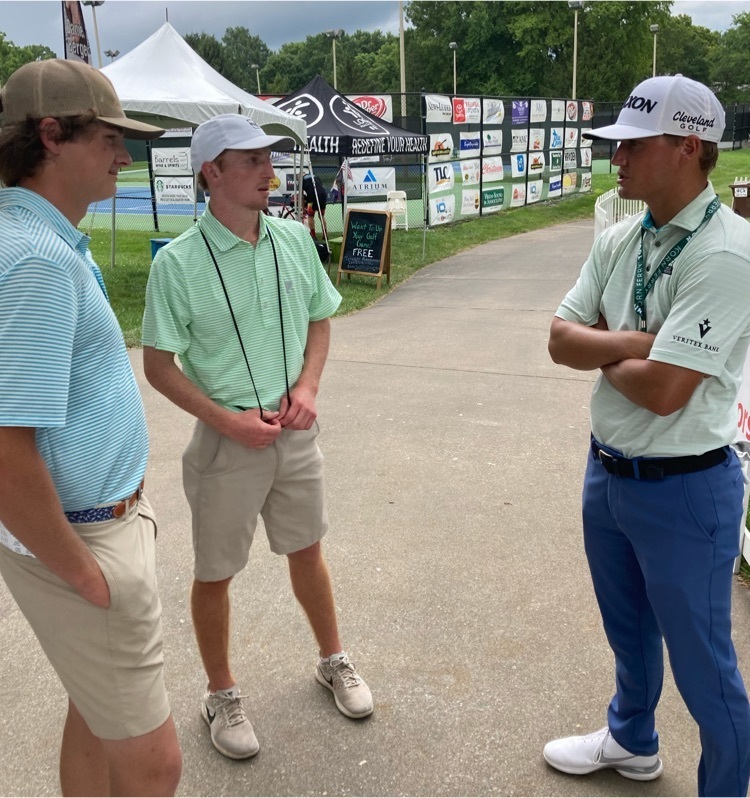 Farmington Sports Fans- 2021-2022 reserved seating, reserved parking, and sports passes will be available for purchase both online and in the athletic office on Monday, August 9th! More details and pricing will be released over the next few weeks! #CardinalNation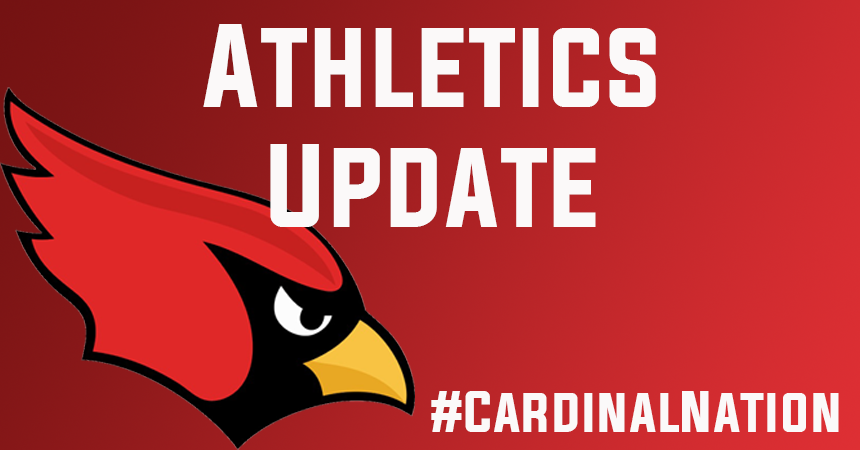 Farmington Jr. High registration for RETURNING students will be July 21st and 22nd 8:00AM-3:00PM, and July 23rd 8:00AM-11:00AM at the FJHS Commons. This is to complete and verify online paperwork. #Cardstudentsareworthit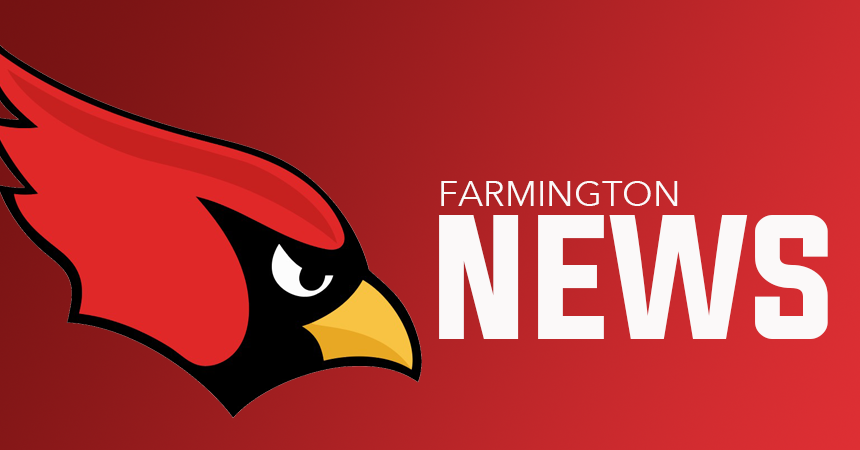 We are hiring! Come make a difference for students! Farmington Public Schools are accepting applications for the following open positions! - Jr. High Speech Pathologist. If interested visit our website at
https://www.farmcards.org/page/human-resources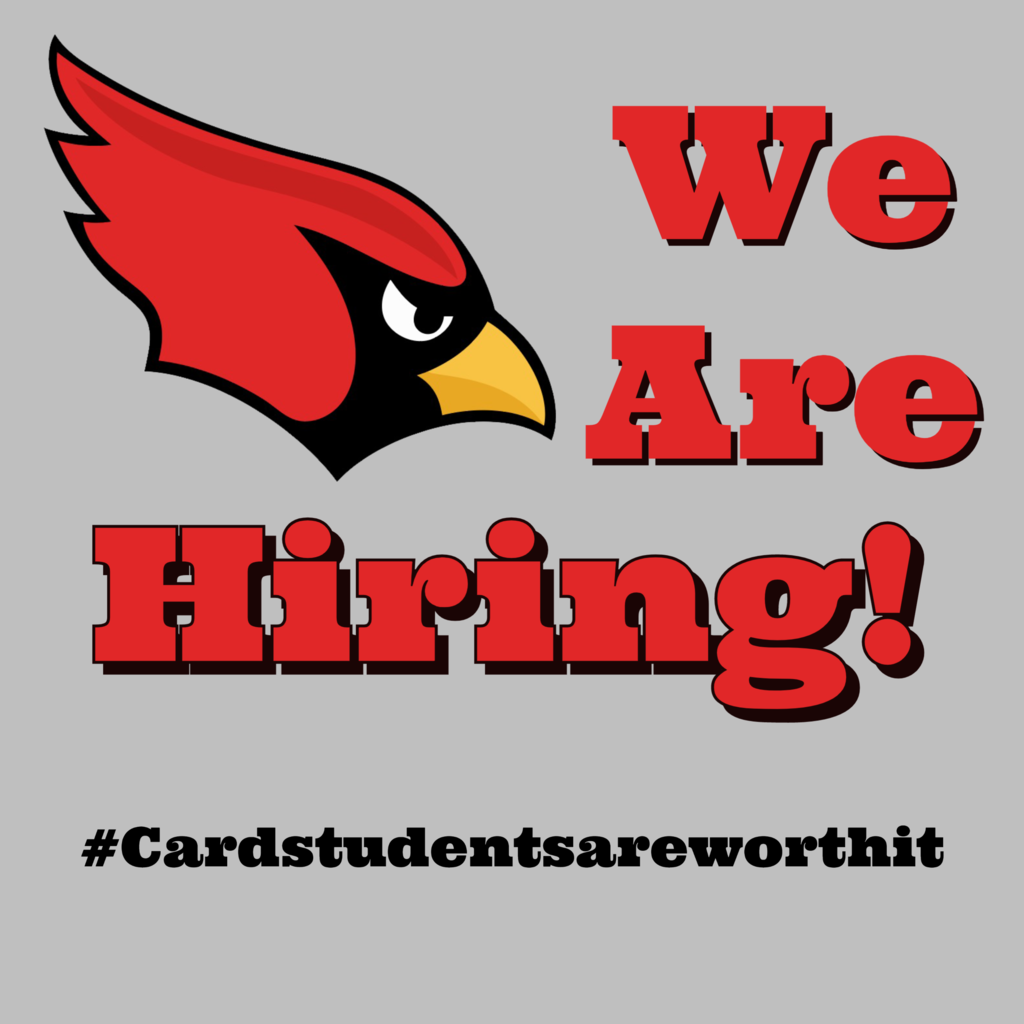 We are hiring! Come make a difference for students! Farmington Public Schools are accepting applications for the following open positions! - Jr High Assistant Principal - Jr High Counselor If interested visit our website at
https://www.farmcards.org/page/human-resources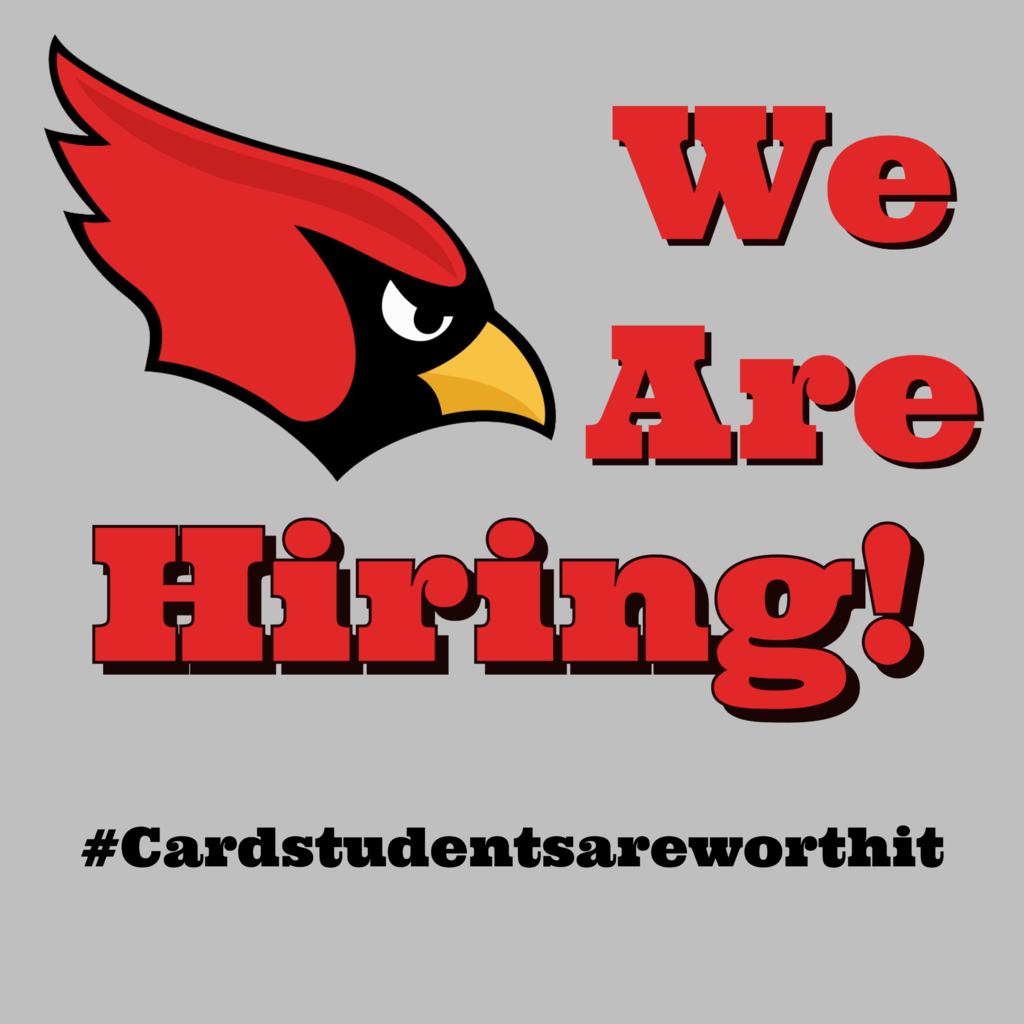 Farmington Jr High basketball players Andy Le and Chris Dunn performing some Cardinal AID (Athletes Impacting the District) by delivering meals today! Thank you guys! #CardinalNation # Cardstudentsareworthit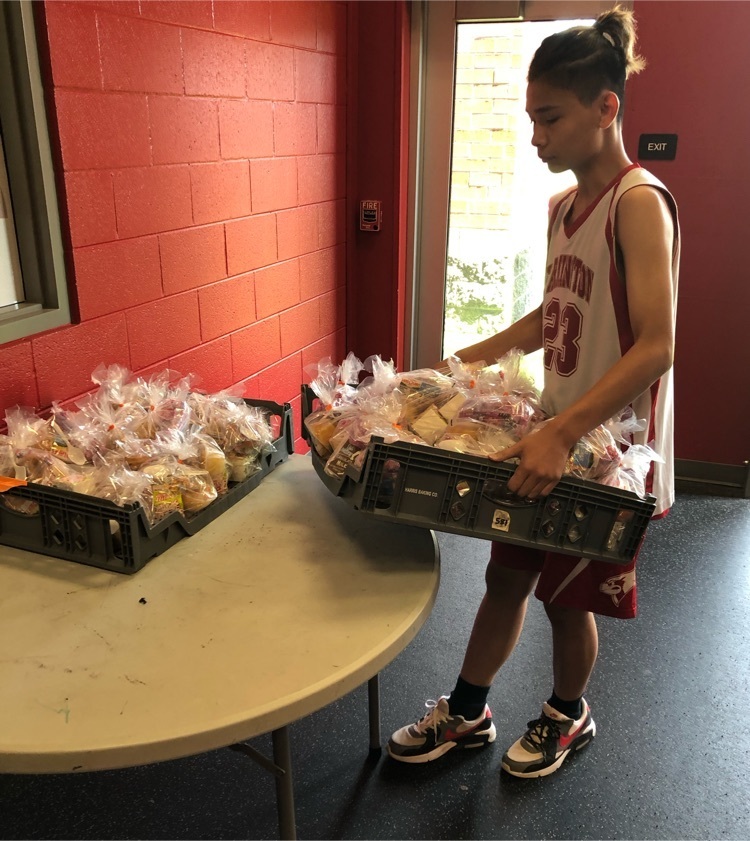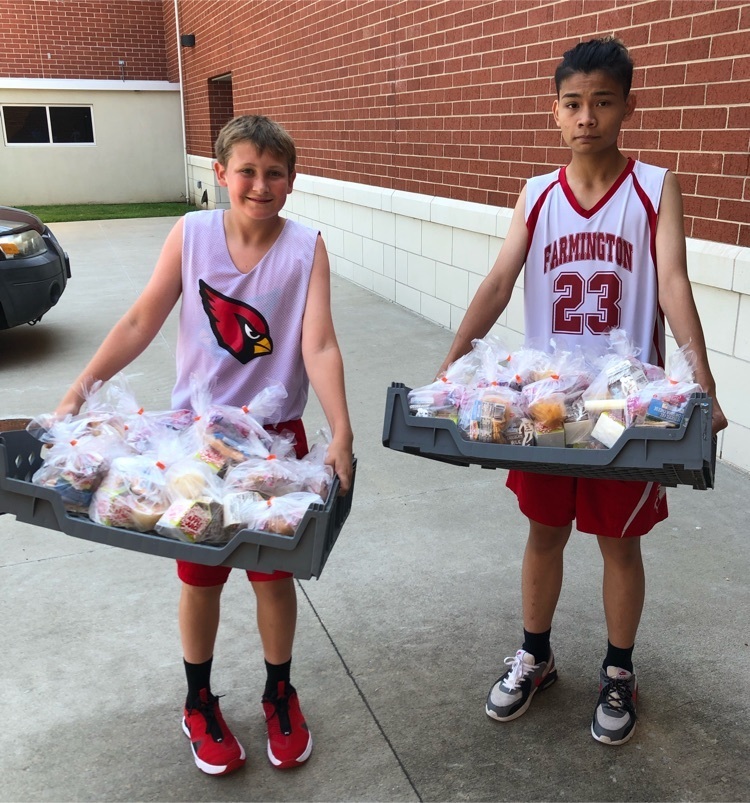 Please be advised, all Farmington Athletic programs and personnel will observe the AAA mandated 2021 Summer Dead Period. All facilities will be closed to Farmington athletic teams and any outside team or group that uses Farmington athletic facilities. #CardinalNation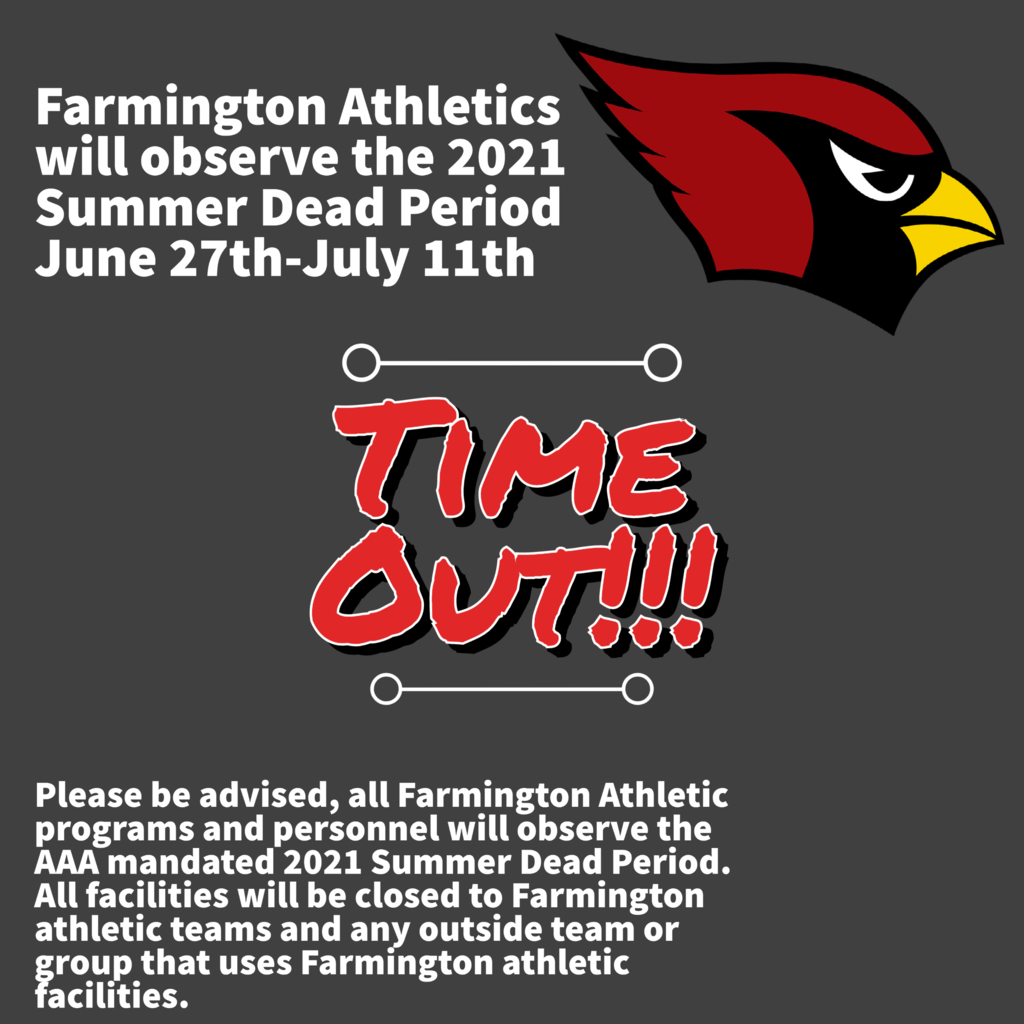 Farmington Athletics would like to thank Mrs. Wendy Burrus and our Child Nutrition Staff for feeding our athletes on campus this morning! They put together over 300 meals! #nokidgoeshomehungry #CardinalNation #Cardstudentsareworthit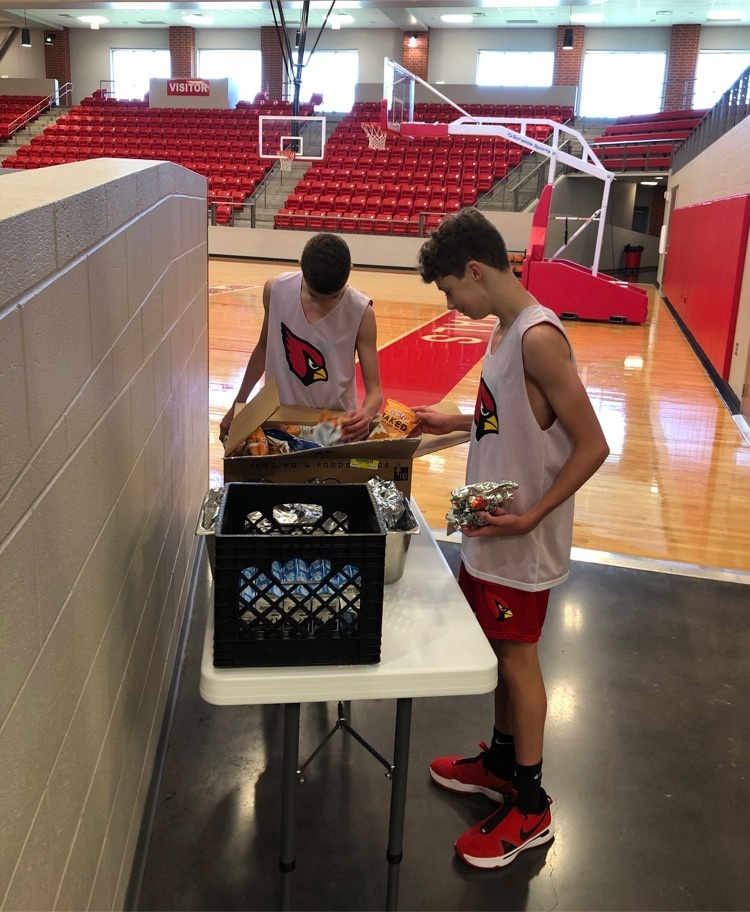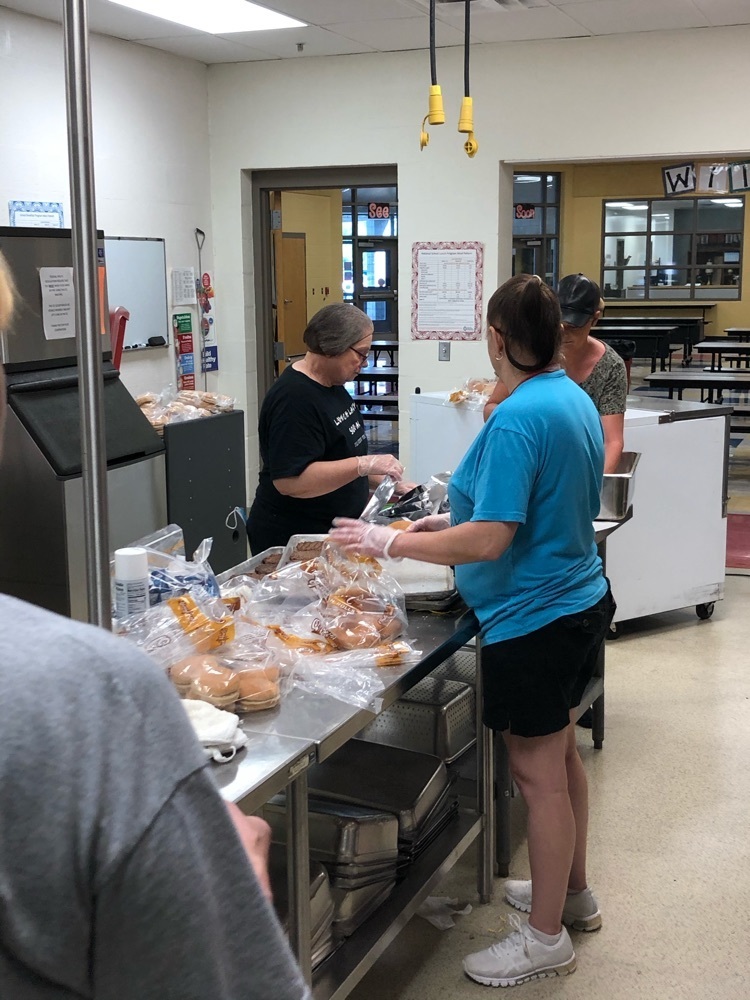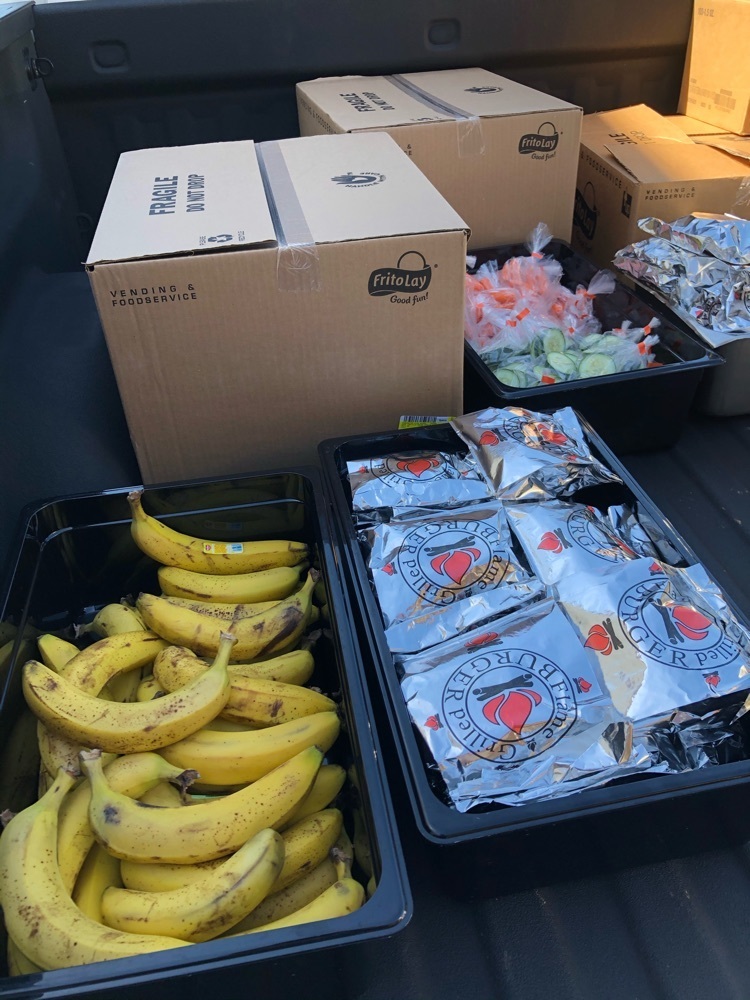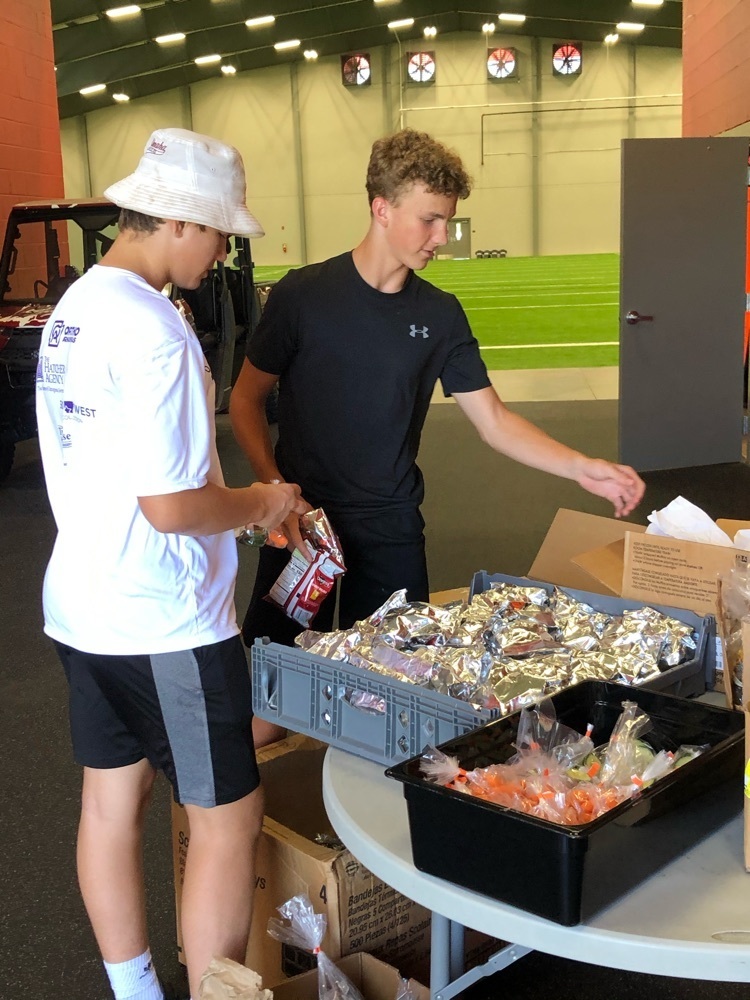 We are hosting sports physicals to all prospective 7-12 athletes in a joint effort with Arkansas Children's Hospital Northwest and UAMS! They will be Thurs, June 10th at 5:00PM. Physicals will take place at the football indoor facility. #CardinalNation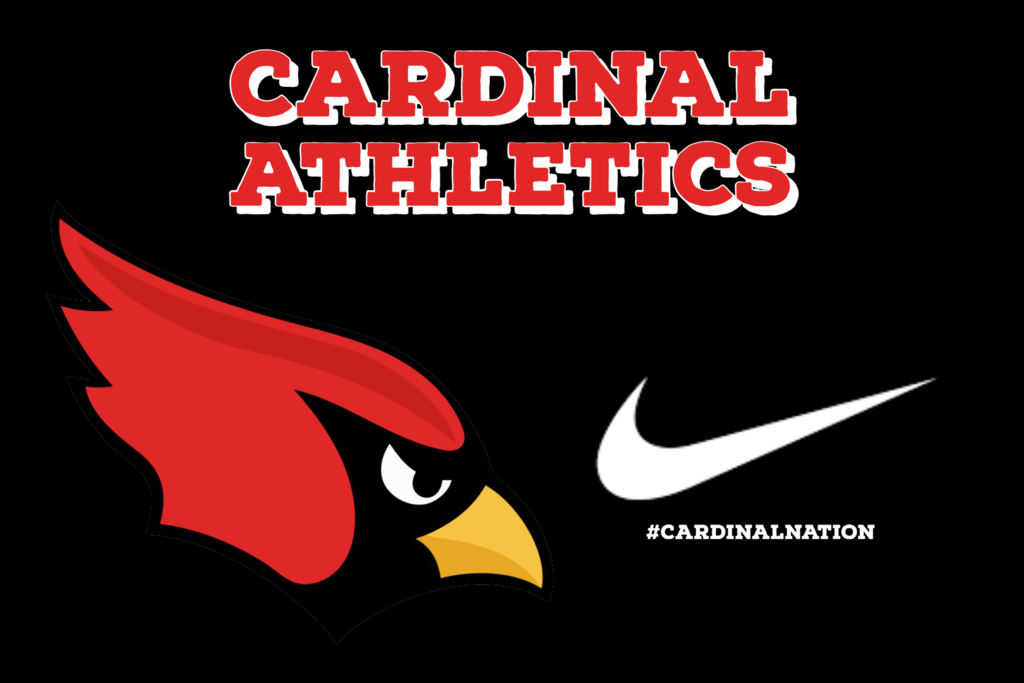 Congratulations to junior baseball player Caden Elsik and freshman basketball player Layne Taylor for being selected to attend the All-Arkansas Preps Awards Banquet! Buffalo Bills QB Jake Fromm will be speaking at this year's banquet! #CardinalNation #Cardstudentsareworthit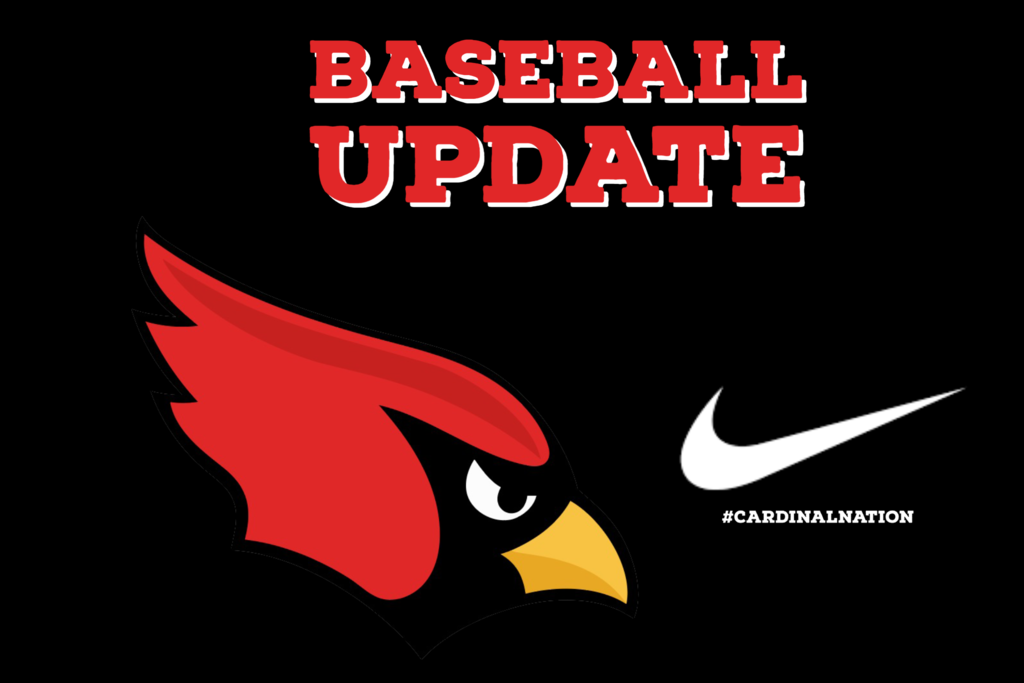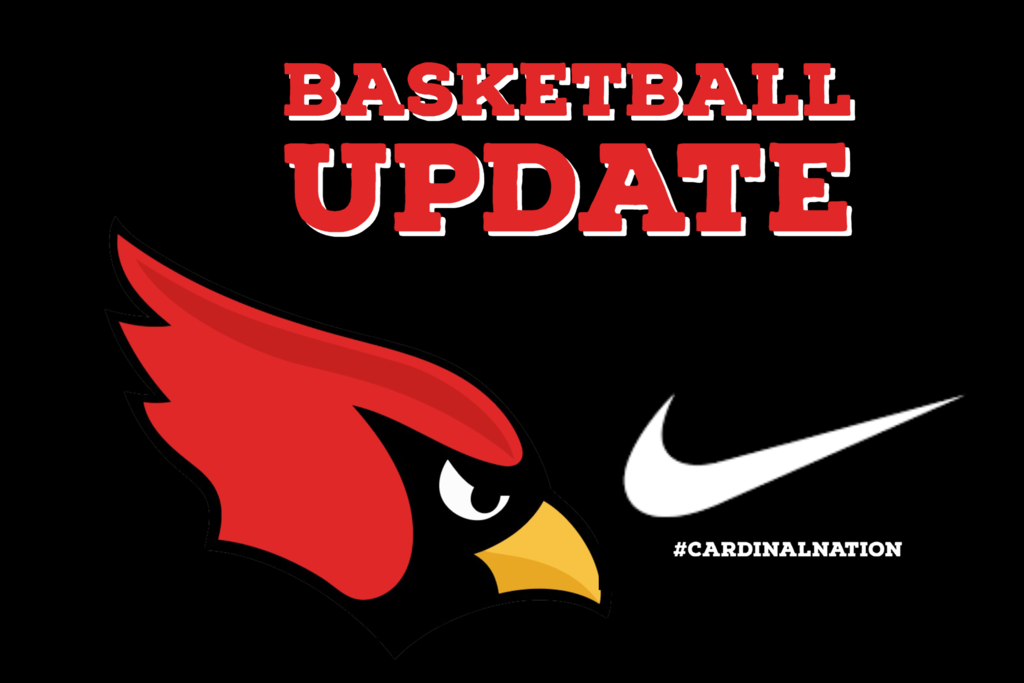 Golf Update- There is a golf player/parent meeting meeting at the High School Commons Sunday, June 13th at 5:30 PM. If you have questions please email Coach Feil at
tfeil@farmcards.org
. #CardinalNation #Cardstudentsareworthit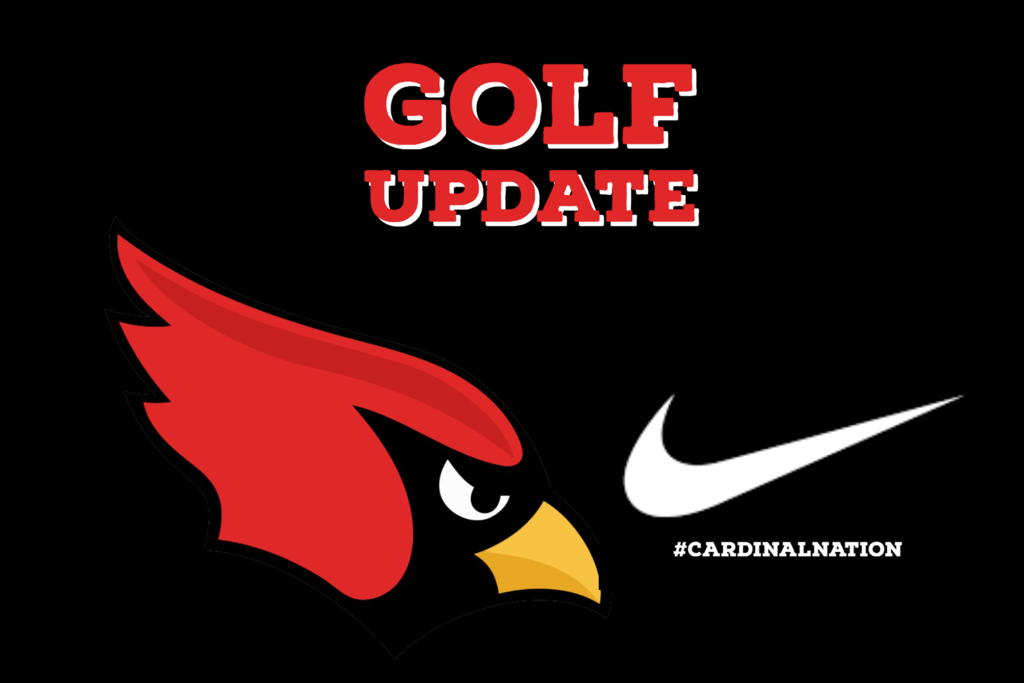 We are hosting sports physicals to all prospective 7-12 athletes in a joint effort with Arkansas Children's Hospital Northwest and UAMS! They will be Thurs, June 10th at 5:00PM. Physicals will take place at the football indoor facility. #CardinalNation


We are hosting sports physicals to all prospective 7-12 athletes in a joint effort with Arkansas Children's Hospital Northwest and UAMS! They will be Thurs, June 10th at 5:00PM. Cost is $10 cash. Physicals will take place at the football indoor facility. #CardinalNation

Our Cloud 9 Nutrition Teacher Spotlight for the month of May at Farmington Junior High School is Mrs. Patricia Higgins! Thank you for your hard work and dedication to our students at Farmington Public Schools! #cardstudentsareworthit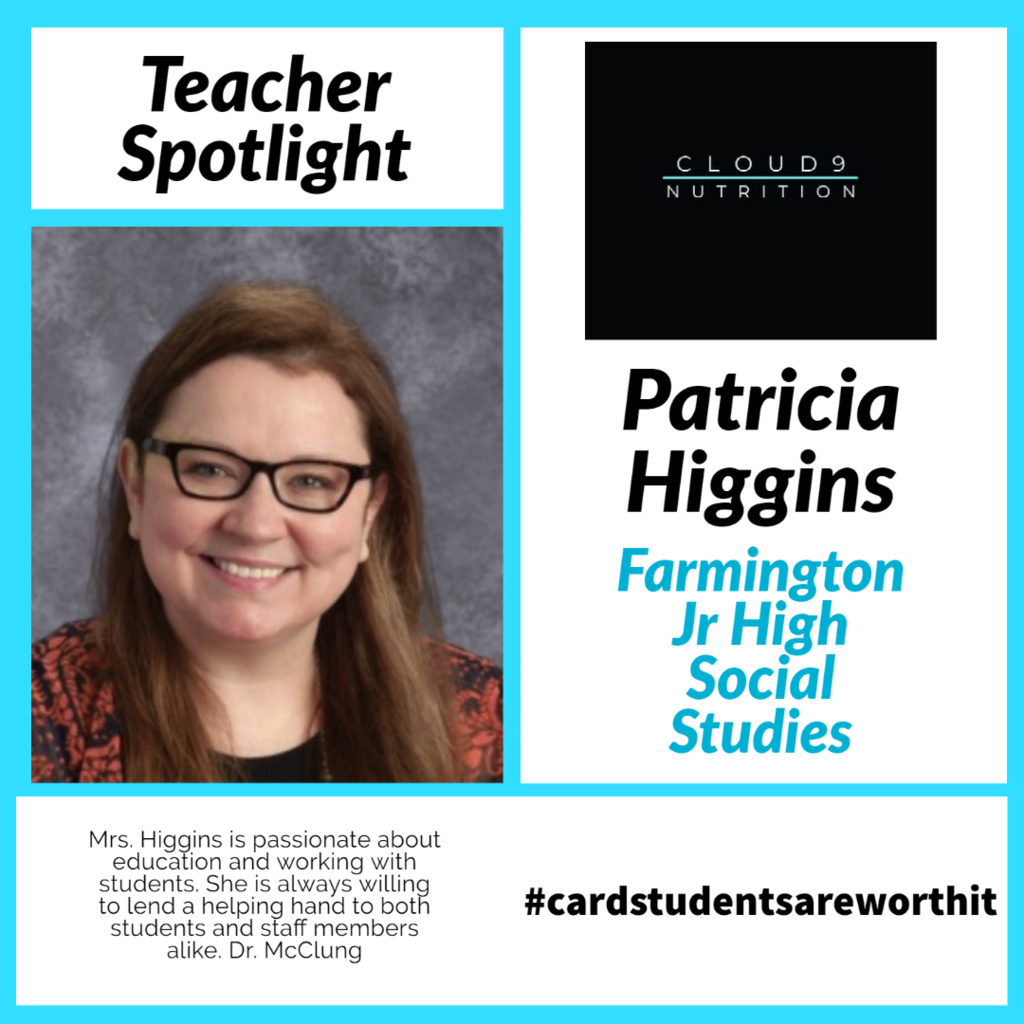 That's a wrap! Have a great summer from everyone at FJHS!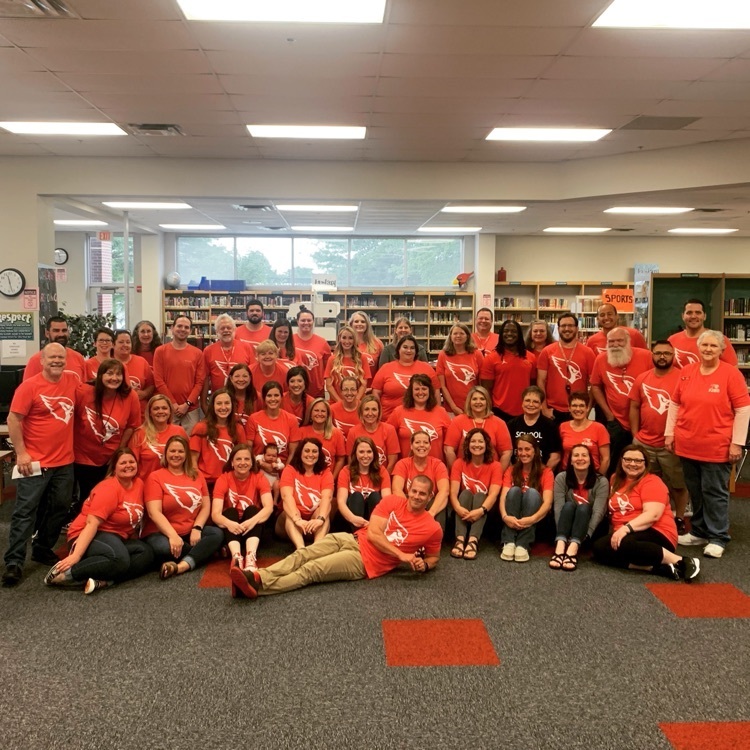 Attention- Tennis Camp for today (Thurs) has been postponed due to incoming inclement weather. Instead there will be two sessions tomorrow for grades 5-8. 9:00AM-11:00AM then 2:00PM-4:00PM. Thank you for your patience! #CardinalNation #Cardstudentsareworthit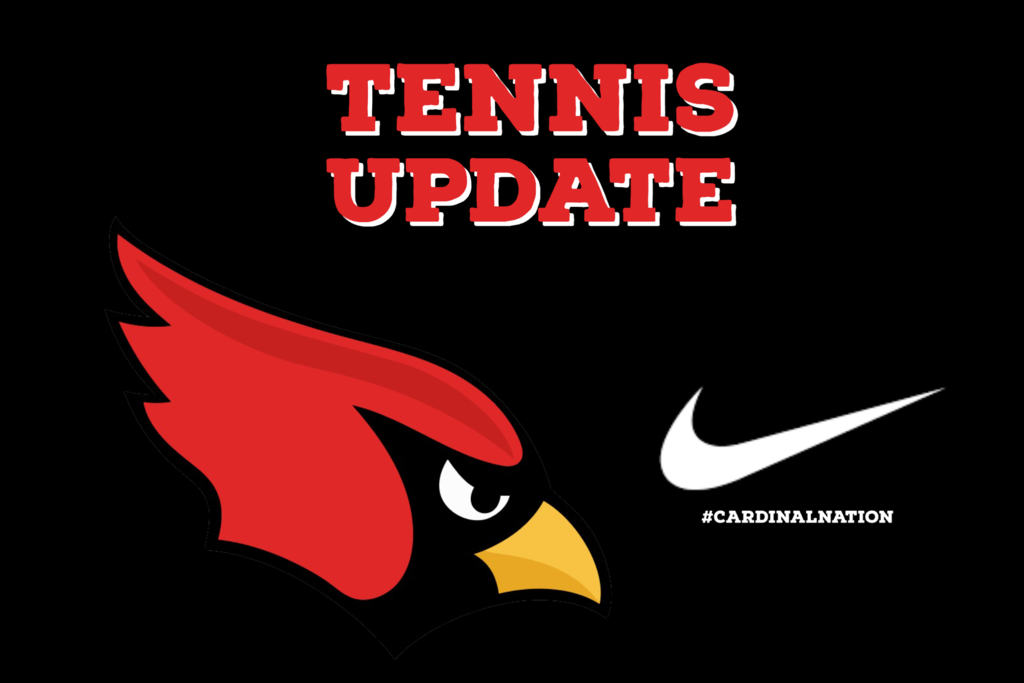 Yesterday we honored our 20-21 FJHS retirees. Thank you to Nancy Butts, Teresa Wood, and Randy Osnes for all that they've done for Farmington Schools and the community at large!